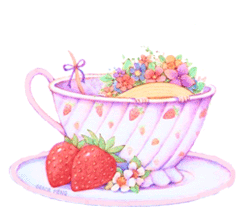 Do you reach for a cup of cocoa or tea [edited to add…COFFEE] when you're relaxing, seeking comfort, and/or sharing a plate of cookies with family and friends? There's a special kind of calm and content that a hot beverage, a crackling fire and the company of those you love inspires. That's what the Heartfelt Award is all about: feeling warm inside.
Rules: Put the logo on your blog/post. Nominate up to nine (9) blogs that make you feel warm inside. Be sure to link your nominees within your post. Let them know that they have been nominated by commenting on their blog. Remember to link back to the person from whom you received your award.
I'm nominating:
These blogs never fail to put a smile on my face and a bit of happiness in my heart!
In other news, the 2009 Book Blogger Appreciation Week approaches. Although I'm (technically) not a book blogger, I'm going to follow the action. Feel free to check out the website and nominate deserving book bloggers for awards. It's a great community, and everyone deserves recognition!